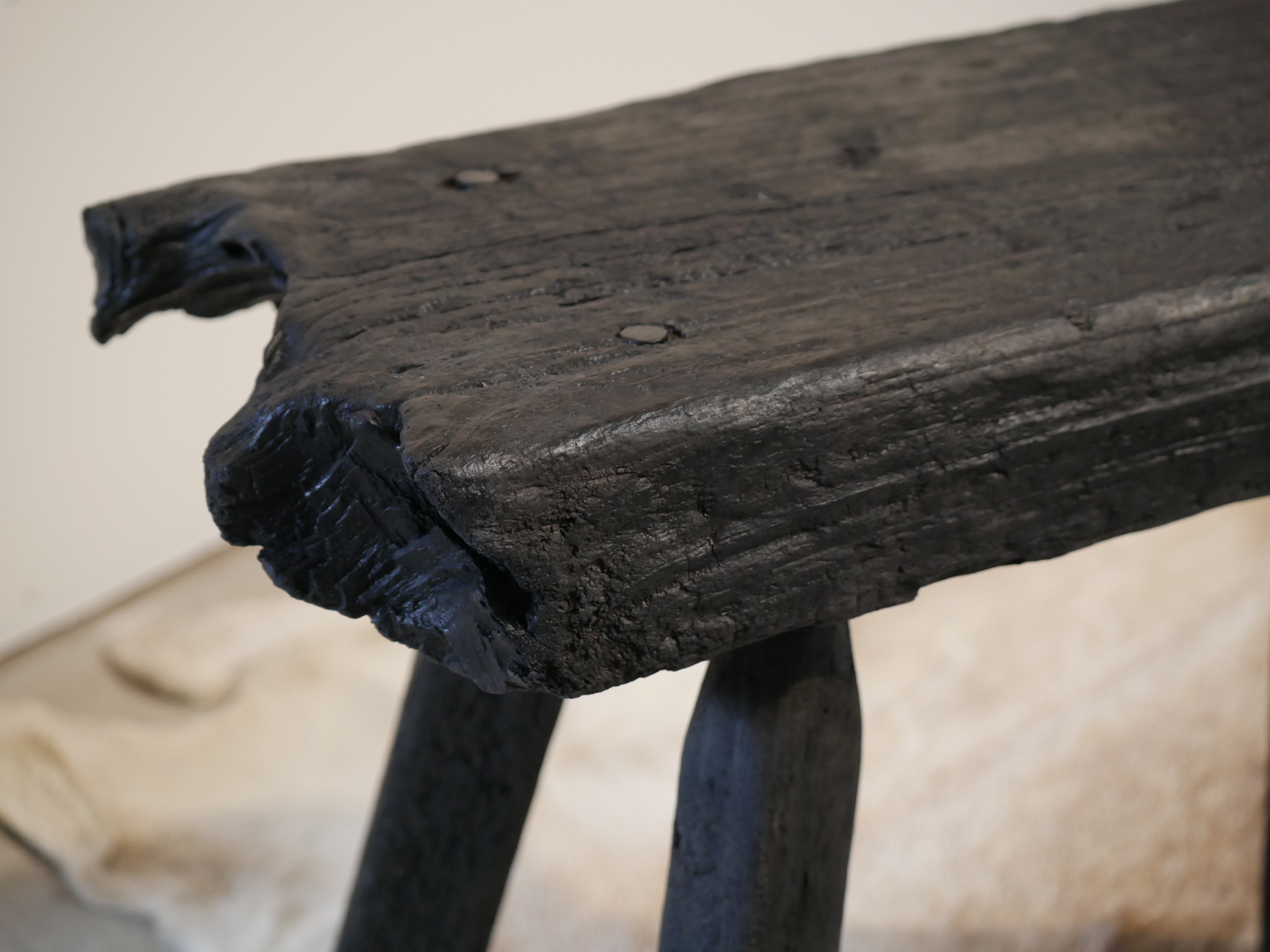 Rustic Stool in Black 2018
Constructed from beach salvage exterior timber in a rustic style using mortise and tenon joints. Measures 50 x 22 x 44 cm and is painted with exterior acrylic paint.
Cylinder Lamps 2018
A classic design made from salvaged kauri timber and opaque white plastic tubes diverted from landfill. Features a new lamp fitting and LED bulb.
Measurements 14 x 14 x 80cm.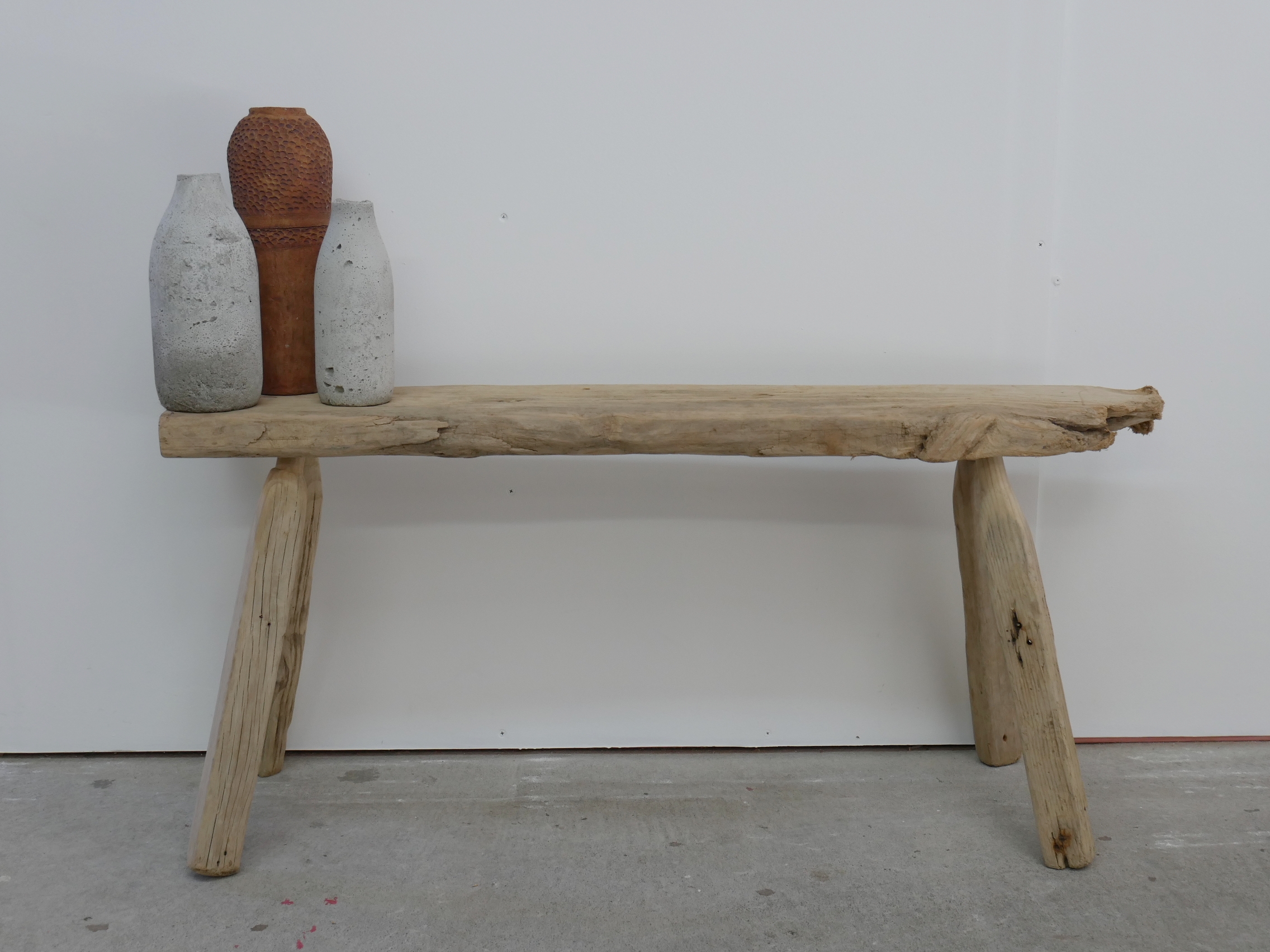 Rustic Bench 2018
Inspired by the simplicity of Scandinavian design, this piece has been made from beach salvage exterior timbers including a plank and fence battens. Classic mortise and tenon joints have been used in the construction. Measures 100 x 17 x 44cm.
Block Stool, 2018
Constructed from beach salvage timber, galvanised screws and exterior paint. A very sturdy, minimal design suitable for inside or out. Measures 45 x 30 x 30cm.
Block Stool, natural 2018
Made from beach salvage timber, an exterior post, and galvanised screws. A sturdy and minimal design measuring 45 x 30 x 30.
Capsule Lamp 2019
A design development along from the 'Cylinder Lamp' made in 2018. This lamp is made from waste plastic tubing and rimu timber reclaimed from a house renovation. Measures 20 x 45 x 14 cm. New light fitting included and LED bulb.
Contour Lamp 2017
This 'Contour Lamp' is made from salvaged beach timber and collected plastic packaging. It stands 1.5m high and uses an LED bulb only.
Remnant Lamp 2016
Contemporary design lighting made from the remnants of other sculptures. This piece has been painstakingly stitched to a backing to form a screen before an LED light, measures 30 x 30cm.
Tube Lamp 2018
Recycled plastic waste tubing from industrial food production made into a simple diffuser for LED strip lighting.